********************************************************************************************************************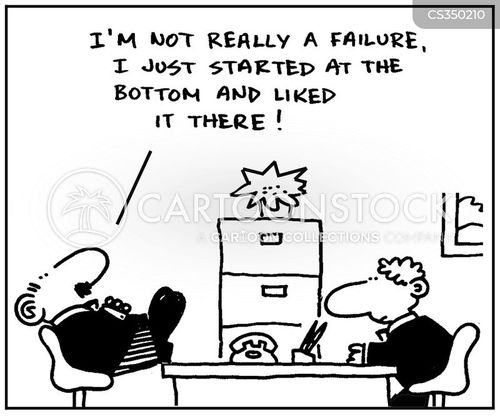 1992 January 29:
Kapeel was a special invitee to my son's 11th Birthday Party. He was leaving IIT KGP for Princeton and, over the past 4 years, he had acquired the title of
Bada Beta
in our household.
And he was regaling kids with magic tricks and jokes. The one joke that stayed with me was this:
Man
:
Beta, bade ho ke kya banogey?
(Son, what would you become when you grow up?)
Kid
:
Aaadmi banoonga!
(Will become a Man!)
Man
:
Aadmi tho banogey lekin karogey kya?
(Man you will become but what will you
do
?)
Kid
:
Shaadi karoonga!
(Will do marriage!)
Somehow that summed up the ambition of us 20 kids who passed School Final in 1957 from our seaside Village Muthukur.
Today's youngsters have to stretch their imagination to its limit to understand our isolation from the big broad bad world. There was no 'Current', Telephone, Radio, National Newspaper, not to talk of TV. Our daily life was full of outdoors play apart from the few hours of school.
There was no concept of a 'career'.
About 10 out of us 20 dropped out due to poverty and fell back on their family callings. The rest 10 wanted to become 'Government Servants' with assured pay and pension; and get married as soon as their jobs became 'Permanent' at about the age of 20. (Only
I
had to wait a further 15 years but my circumstances were rather special).
The available Govt Jobs were Clerk (coveted post), Block Development Officer (some perks), Teachers (most, including me, and one more who studied Engg but preferred to become an Engg Teacher).
We never met nor had a Reunion, but just hearsay.
Prasad Rao, a very sportive kid, couldn't become a Permanent School Teacher but remained Temporary throughout since he got a Third Class (English did him in).
When he appeared in the Marriage Interview, the Bride's Father asked him if his Post was Permanent. Apparently PR turned rather philosophical and replied that nothing in this world is 'Permanent' including Life itself. This crack seems to have impressed the F-i-L so much that he gave away his daughter at once, mentioning that they could dispense with dowry since that too was not permanent.
Since PR was not a Permanent Teacher, he was not bound by the Conduct Rule prohibiting tuition. So, his small home became by and by a mini-school and he could teach his half a dozen kids at home along with the others.
When last heard, all kids of PR are settled in the US, and he and his wife spend most of the year shuttling Coast to Coast except when they are in Muthukur for a couple of weeks every year.
The Muthukur nostalgia got the better of me last year. My son and wife who were subject to my tall tales of our school life asked me to take them there once to see if I was bluffing.
So, the three of us traveled there in an Ambassador Car of my Driver-Friend and drove through the Main Gate, which was of course unmanned, and barged into the HM's office unannounced (on purpose). She was a nice plump lady, and seeing my handsome son and fair wife she asked us to take our seats in front of her table adorned with the good old pin-cushion, pen-stand, blotting paper rocking roll, cycle-bell converted into a calling-bell...
And I said that I am an old student of her school and my Father was the first HM of her school. She was happy to hear my Father's name from the horse's mouth and said they hear a lot of him all the time.
And after a few minutes asked us politely what the 'purpose' of our visit was.
My son took out his wallet and pulled out a crisp Rs 1000 note and told her that he wants to donate it to her School Library in his gran'pa's name.
Believe me, Money Talks!
Cups of coffee were ordered, and I took over and told her that I brought a few copies of a slim booklet of Raadha Rhymes which I wrote a few months back and I wished to donate them along with a Rs 500 Note each to the Best Boy and the Best Girl in English.
She pored over the latest Marks List of the outgoing Class and called the Peon asking him to fetch Nazeer and Laxmi from their class.
In a few minutes Nazeer came in trembling all over, fearing what mischief he did now to be pulled up from an ongoing class. The Peon said Laxmi was absent.
Looking at Nazeer, I felt my plenty years rolled back all of a sudden...he was a spitting image of myself at that age, it looked. Thin to the bones, average height, no footwear, crumpled 'bush shirt' and pant and false humility all over his face.
Our School remained a poor kids' Govt School...no fees, no uniform, no labs, nor even desks.
On a rare impulse, I got up and embraced Nazeer and asked my wife to do the honors of gifting the booklet and the Rs 500 Note.
By then word spread that something was afoot and a host of Teachers gathered and we had a group photo taken by my son's Canon, my wife handing over the stuff to Nazeer, me on one side and the HM on the other, and the rest in two rows behind.
HM promised to make the Prize-Giving a Public Ceremony next day in the Assembly (sending word to Laxmi not to bunk); and also read a few Rhymes...
Coming out of her Office, I sat under the good old Neem Tree for a couple of minutes...nothing seems to have changed...
Except, Nazeer said he wanted to become a Doctor and migrate to America...when asked why, he said Doctors in America make a lot of money and he wanted to take his poor parents also along with him...
I said:
"Amen!"
...Posted by Ishani
***************************************************************************************************************************